Things to do in Paisley
The town of Paisley has a rich history, from its Abbey to its famous Paisley pattern shawls. Paisley's growth in the early 19th century was primarily through textiles and the Paisley Thread Mill Museum details the town's historic textile industry.
In Paisley Town Centre there is a backdrop of historical buildings nestled in the architectural mistakes of the 70's which are being removed/upgraded. Many of the streets are named for the products which made Paisley a world centre for textiles – eg. Cotton st, Gauze st, Thread St.
Cobblestone roads and paths, architecture running from the early 19th century and an Abbey that is not just old, open and friendly, they are positively welcoming. Take a trip up the hill and pass the Coats Observatory, graveyards and roads and paths that easily let you experience Victoriana.
If you travel further afield, at Barshaw Park you have wide open spaces and wild woods to allow you to capture natural wildlife.
Local attractions and sites of interest
Here's a few ideas of places to go and things to see when you are visiting one of our wonderful Paisley properties!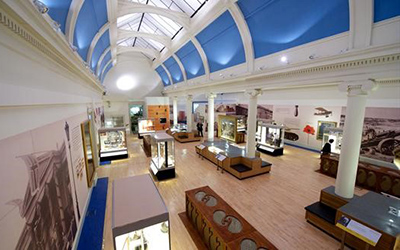 Paisley Museum & Art Gallery
This neo-classical building opened in 1871. The building was designed by the well-known Glasgow architect John Honeyman and paid for by Sir Peter Coats of the famous Coats thread manufacturing family.
The museum houses a wealth of treasures, from Ancient Egypt, the World famous collection of Paisley shawls, 19th century Scottish paintings and artefacts from the social, industrial and natural history of the area.
---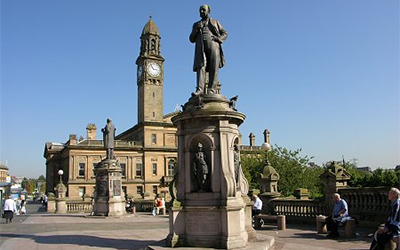 The Statues of Paisley
Paisley has many fascinating statues and each tells the story of a segment of the town's history, from Paisley's poet Robert Tannahill and The Coats brothers through to modern day Scouts statue and lots more. Don't miss Witherspoon's statue at the front of The University of the West of Scotland and also our glorious Cenotaph right in the centre of town.
---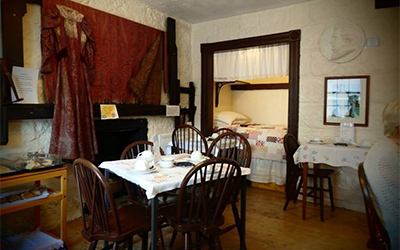 The Sma' Shot cottages
This really is a place where you can walk through Paisley's history and also meet some fascinating people. There is so much to see, from the original looms and the cottage set up as a museum of the time, to a relaxing cup of tea from a china cup in the café.
---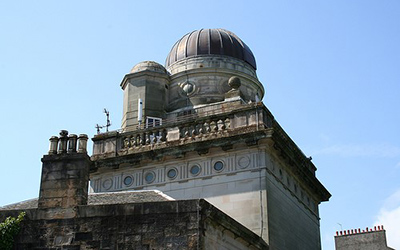 Thomas Coats Observatory
Coats Observatory is Scotland's oldest public observatory. A gift to the town from the Paisley Philosophical Institution and funded primarily by Thomas Coats of the Coats thread-manufacturing family, Coats Observatory first opened its doors to the public on the night of October the first, 1883.
Coats Observatory was the first purpose-built observatory in Scotland which allowed members of the public access to a powerful telescope to see the wonders of the universe up close.
---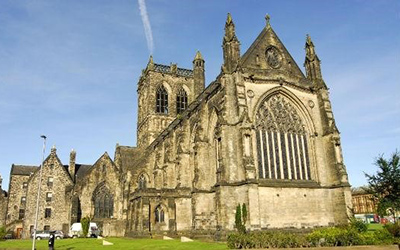 Paisley Abbey
Paisley Abbey's origins date back to the 12th century and it is recognised as the cradle of the Royal House of Stewart.
Paisley Abbey was set up on the site of an old Celtic church by 13 monks. In the 13th century, the original priory was raised to the status of an abbey and dedicated to four saints, including the local St Mirin who brought Christianity to this area in the sixth century.
The abbey became wealthy due to extensive trade with commercial centres in Europe. It was a centre of learning and it is believed William Wallace was educated at the Abbey by the monks. William Wallace was born in Elderslie, a small village to the West of Paisley.
The Abbey is a parish church of the Church of Scotland. It has a café and gift shop and is open to visitors.
---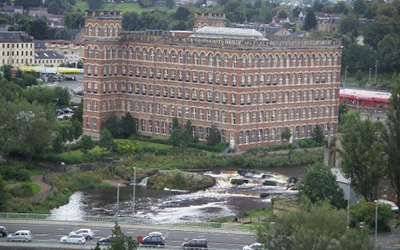 The Hamills Waterfall
Mentioned above, this is a place so close to the town centre with many fishermen trying their luck in a now healthy river. This is an excellent place for photographs and some peace and quiet.
---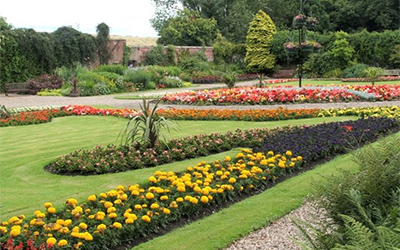 Day Out Ideas
The Riverside Museum of Travel and Transport: 100 Pointhouse Road, G3 8RS - 19 minutes by car
House for an art lover: Bellahouston Park 10 Dumbreck Road, Glasgow G41 5BW - 18 minutes by car
The Burrell Collection: Pollok Park 2060 Pollokshaws Road, Glasgow G43 1AT- 21- minutes by car
Barshaw Park (pictured): 165 Glasgow Rd, Paisley PA1 3TJ- 10 minutes by car
Auchentoshan Distillery: G81 4SJ - 25 minutes by car
The Carrick Spa: G83 8RE - 34 minutes by car
Overtoun House: G82 2SH - 23 minutes by car
Loch Lomond National Nature Reserve: Inchcailloch Island, Loch Lomond, G83 8BF - 32 minutes by car
Jurassic Park Adventure Golf, World of Golf, 2700 Great Western Road, Clydebank G81 2XT – 23 minutes by car
---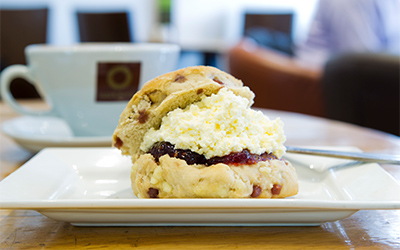 Coffee Shops
Saporito: 27 Gauze St, Paisley PA1 1ES Phone number 0141 887 3870 - 9 min Walk.
Café Lusso: 4-31 School Wynd, Paisley PA1 Phone number 07890 994902 – 11 minutes walk.
Blend: 25B Causeyside Street, Paisley PA1 1UR Phone number 0141 889 6963 – 10 minutes walk.
Reds Espresso Bar: 44 Glasgow Road, Paisley PA1 3PW Phone number 0141 585 1394 – 8 minutes walk.
Wynd Café: Dunn Street Paisley PA1 – 5 minutes walk.
Bica coffee: Gilmour Street, Paisley PA1 – 12  minutes walk  
---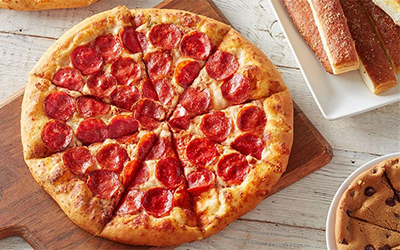 Quick Eats
Domino's Pizza: 41 Gauze St, PA1 1EX, T. 0141 842 1331 – 9 minutes walk
MacDonald's: 1 Paisley Centre, High St PA1 2AF, T. 0141 848 0670 – 12 minutes walk
Pizza Hut Delivery: 6 Glasgow Rd, PA1 3QA, T. 0141 848 5000 – 8 minutes walk
Tandoori Express: 8 Old Sneddon St PA3 2AL, T. 0141 887 6656 – 13 minutes walk
Madras: 20-22 Old Sneddon St, PA3 2AL, T. 0141 887 4455 – 13 minutes walk
Mr Kebab: 36 Causeyside St, PA1 1YH – 10 minutes walk
Kowloon Chinese Takeaway: 11B New St, PA1 1XU, T. 0141 562 3371 – 11 minutes walk
Transport
You will be located a 10 minute's walk from Paisley Gilmour Street Rail station with trains going every 8 minutes directly to Glasgow. The staff at the station in the ticket office will be able to help you with any information you may require. The apartments are a 5 or 10 minute walk to Glasgow road, where there are regular bus services to Paisley centre and Glasgow city centre.
Taxi Services are available 24 hour at your convenience:
Paisley Cab Co Ltd telephone number 0141 887 7770
Airport Taxis telephone number 0141 848 4900
Paisley Radio Cars telephone number 0141 889 6677
Paisley and Glasgow Airport Taxi Owners Association "Hackneys" telephone number 0141 889 5050