Things to do in Dundee
Scotland's fourth largest city and the country's first UNESCO city of Design for its diverse contributions to fields including medical research, comics and video games. Known as the city of the three Js: "jute, jam and journalism", these industries have now largely been supplanted by technology based industries.
Today, Dundee is promoted as 'One City, Many Discoveries' in honour of Dundee's history of scientific activities and of the RRS Discovery, Robert Falcon Scott's Antarctic exploration vessel, which was built in Dundee and is now berthed in the city harbour next to the newly opened V & A design museum. Biomedical and technological industries have arrived since the 1980s, and the city  now accounts for 10% of the United Kingdom's digital-entertainment industry.
Local attractions and sites of interest
Here's a few ideas of places to go and things to see when you are visiting one of our wonderful Dundee properties!
Discovery Point
Climb aboard Captain Scott's ship RRS Discovery where you will follow in the footsteps of him and his crew, see how they lived, what they ate and witness their hardships and their triumphs. It's a fascinating tale of one of the most heroic voyages of exploration ever undertaken.
---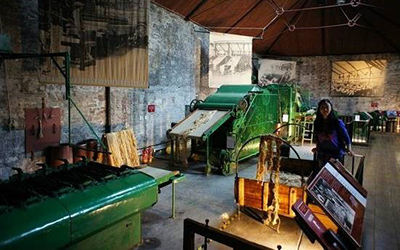 Verdant Works
Scotland's Jute Museum @ Verdant Works weaves the tale of jute with the life and work of old Dundee, from the incredible rise of the industry to its subsequent decline. It's a story that transports you back over 100 years when jute was king and Dundee was its realm.
---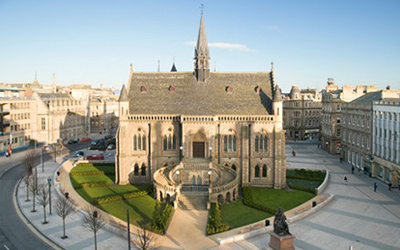 McMagnus Art Gallery
The McManus: Dundee's Art Gallery and Museum offers a fascinating insight into Dundee and with 8 galleries to explore, there is a wealth of information to discover in the exhibitions of art, history and the environment.
---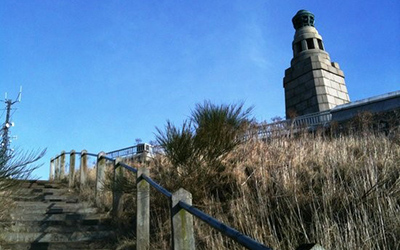 The Dundee Law
An extinct volcano formed around 400 million years ago, the 572-foot peak is the city's most distinctive landmark.
---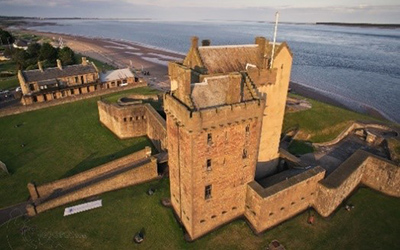 Broughty Castle
Broughty Castle sits imposingly at the mouth of the River Tay. Built in 1496 on a rocky promontory, it has faced many sieges and battles.
---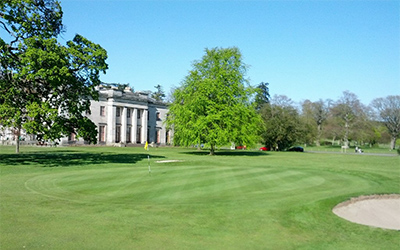 Camperdown County Park
Often known as just Camperdown Park, it is the largest public park in Dundee. The park comprises the former grounds of Camperdown House, a 19th-century mansion, which was bought by the city in 1946. Camperdown Park is home to a wildlife centre and recreational facilities.
---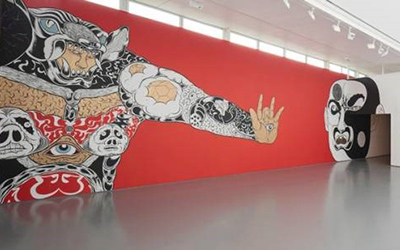 Dundee Contemporary Arts
Dundee Contemporary Arts is a major arts hub in Dundee city centre. Located in a converted garage, it opened in 1999 and offers multiple facilities: an art gallery with a thriving visual arts programme; a two-screen cinema specialising in classic and arthouse cinema, (but not averse to the odd blockbuster); a print studio and a visual research centre run in cooperation with the University of Dundee. The Jute Cafe Bar offers lunch, evening and kids' menus.
---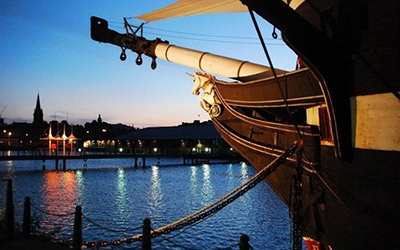 HM Frigate Unicorn
Nearly 200 years old, the Frigate Unicorn is one of the world's most remarkable historic ships and Scotland's only example of a wooden warship.
The Frigate Unicorn is one of the six oldest ships in the world and boasts four atmospheric deck s for you to explore. Step back in time and learn about life at sea, the Navy in Dundee, and 'the Golden Age of Sail'.
---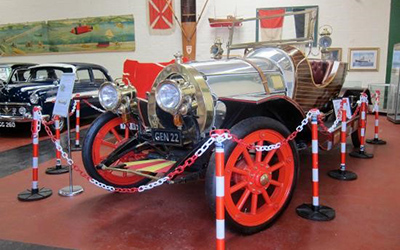 Museum of Transport
Address: Unit 10 Market Mews, Market Street, Dundee, Dundee City DD1 3LA
Phone: 01382 455196
---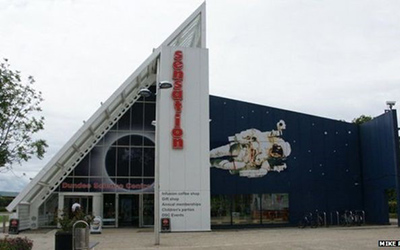 Dundee Science Centre
Dundee Science Centre is a science centre located in Dundee, Scotland, and a part of the Scottish Science Centres Network. 
Address: Greenmarket, Dundee DD1 4QB
Phone: 01382 228800
---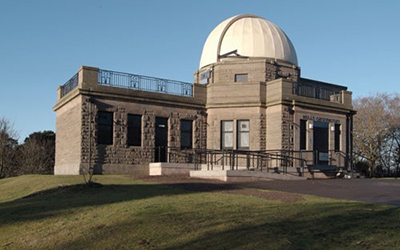 Mills Observatory
The Mills Observatory in Dundee, Scotland, is the first purpose-built public astronomical observatory in the UK.
Address: Balgay Park, Dundee DD2 2UB
Phone: 01382 435967
---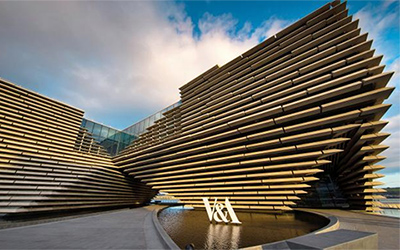 V&A Dundee
And don't forget the V & A !!!!
Best to pre-book the special exhibitions to avoid the queues!